Retail Specialties
We specialize in strategic development consulting, action-based learning workshops, and cutting-edge keynotes in the areas of retail, marketing, technology, and leadership.
+ $1 Trillion
OUR CLIENTS COMBINED ANNUAL SALES
35
COUNTRIES THAT WE HAVE WORKED IN
10,000
ATTENDEES ON AVERAGE A YEAR
Over 60
keynotes and workshops on average a year
LATEST RETAIL KEYNOTES AND TRAINING
Most recent keynotes and workshops for some of our clients.
Need client code to download (or contact us for access).
NEW TITLES
New keynotes and workshops addressing on the latest and hottest topics all filled with practical, stimulating and actionable content.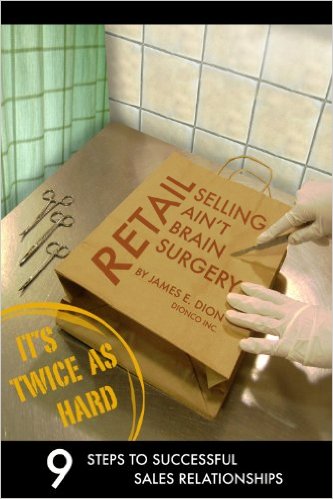 Retail Selling Ain't Brain Surgery, It's Twice As Hard is a hands-on book for Retail Sales Associates of any age or experience who want to gain a deeper insight into what they do.
The new Retail Sales Associate will benefit from many of the practical examples and exercises included in the book and the seasoned Retail Associate will benefit from new insights into Customer behavior. Mr. Dion introduces Professional Retail Sales Associates to new strategies on: Avoiding Vending Machine Selling; Keeping Your Distance; Customer Behavior; In-Your-Face Customers; Customers For Life; Less Than Righteous Returns; Maximizing The Last Moment With Your Customers; The Real Secret Service; Practicing To Improve Your Skills.
Show all books
From our Archives
Video Excerpts
Watch excerpts from past Keynotes, Panel Discussions, Workshops and Interviews.
Articles: From Our Archives
WHAT CLIENTS SAY
James Dion has a diverse skill set in that he has worked retail, manufacturing and operations. He is a genuine retail expert with a big interest in systems. This is invaluable in establishing credibility as he understands the complexities of business and can relate to the challenges of his audiences.